Alex Sablan SalesForce Commerce Cloud Dev @ LYONSCG
Alex Sablan – SalesForce Commerce Cloud Developer  at LYONSCG
Interactive Web Designs for Small Business and Individuals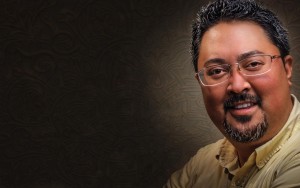 Alex Sablan, SalesForce Commerce Cloud Developer  at LYONSCG, brings a graphic, modern, and semantically sound design to every web design client. The designs of Alex Sablan sculpt client's visions into a solid web presence. Alex Sablan presents it's customers cutting edge technology through the use of search engine optimization(SEO), social media, and eMarketing techniques. Connect with Alex at about.me.
Alex Sablan's CV
OBJECTIVE
Web Design Professional
Excel in using my expertise to help substantiate organizations with a strong, clear, and suitable web presence through the use of current technology and e-commerce strategies.
---
PROFILE
Skills
HTML5
MS-DOS
Microsoft Windows
Microsoft Office
Dreamweaver CC
Expression Suite(including Web2)
Lightroom 5.1
Flash CC
PhotoShop CC
InDesign CC
CSS3
Fireworks CS6
FlashBuilder 4.5
Microsoft Visual Studio 2010
Visual Basic
VBScript
Classic ASP
C#
JavaScript
LESS
CMS Management and Implementation
Joomla
PHP
MySql
WordPress
Handlebars/Moustache
AGILE/SCRUM Development
Experienced with customer service
Time management
Cash management
---
EMPLOYMENT
LYONSCG, Chicago, IL March 2015 – Present
Applications Engineer
E-Commerce SalesForce Commerce Cloud Developer  at LYONSCG serving brands from GoPro to World Kitchen.
TEKSystems, Chicago, IL September 2014 – March 2015
Consultant
E-Commerce developer serving brands from Trina Turk to Henri Bendel.

Netrada North America, Cincinnati, OH December 2013 – September 2014
Demandware Developer
Providing eCommerce solutions through Demandware to companies around the globe. Present customers include Cole Haan, Puma NA, Hugo Boss, Shiseido, Elie Tahari, and Rockport.

Triple E Partners, Cincinnati, OH August 2013 – December 2013
Consultant – Web Developer at Netrada, North America
Design, develop, implement, and maintain customer-facing interfaces using Demandware for large enterprise retail customers.

LexisNexis, Miamisburg, OH 2010-2013
Web Developer Co-Op
Handle development of customer facing web application. Handled front end development in WPF applications. Maintain file structures and concurrency through several different layers of repositories. Involved in Design, Development, Deployment, and Unit Testing daily

Freelance Web Designer, Dayton, OH 1998-Present
Freelancer Web Designer
Handle development of customer facing web application. Complete life cycle process from design through to testing for small business around the Dayton, Ohio Metropolitan area.

Wright Inc. dba W.O. Wright's , Beavercreek, OH 1997-2010
Assistant Manager
Responsible for scheduling, cash control, inventory control, introduced owner to web presence (set up initial website and maintained it), and arranged bookings for events.
Bartender
Responsible for cash and liquor control, customer service, and adhering to liquor control laws.


---
EDUCATION
Franklin University, Columbus, OH 2010-2013
Bachelor of Science – Interactive Media Design
Courses include Advanced Graphic Design, Interactive Media Design for Training and Instruction, Interactive Media Design for Entertainment, Interactive Media Design for Advertisement, Interactive Media Design Practicum, Interactive Media Capstone,
and Technical Communications.

Sinclair Community College, Dayton, OH 2007-2010
Associate's Degree of Applied Science – Computer Information Systems: Web Development
Associate's Degree of Applied Science – Computer Information Systems: Software Development
Courses include Computer Information Systems, marketing, communications, and human relations.

Wright State University, Dayton, OH 1992-1994
Major: Music
Courses included Music Appreciation, general education, and keyboarding.


---